RIEGERSBURG
9-channel video installation together with Andreas Heller
Commissioned by "Showing Styria. The exhibition of the region", 2021
Shown in Vienna, Hartberg, Spielfeld, Schladming and Bad Radkersburg from April through October 2021
SYNOPSIS:
In this 9-channel video installation, the iconic Riegersburg fortress, a significant landmark and a kind of sculpture set in the Styrian landscape, is chosen as the starting point for artistic research. What constitutes the point of view of a picture postcard? And what role does the recording medium play in the perception of landscape?
RIEGERSBURG shows a cinematic circumnavigation of the fortress in nine sequences. Each film is representative of an important step in the development of recording technology over the last 100 years – from film tinting and toning to small gauge film and analog/digital video to iPhone and 4K. All film sequences are original recordings created with the corresponding (historical) cameras. The result: an aesthetic journey through time revolving around today's Riegersburg.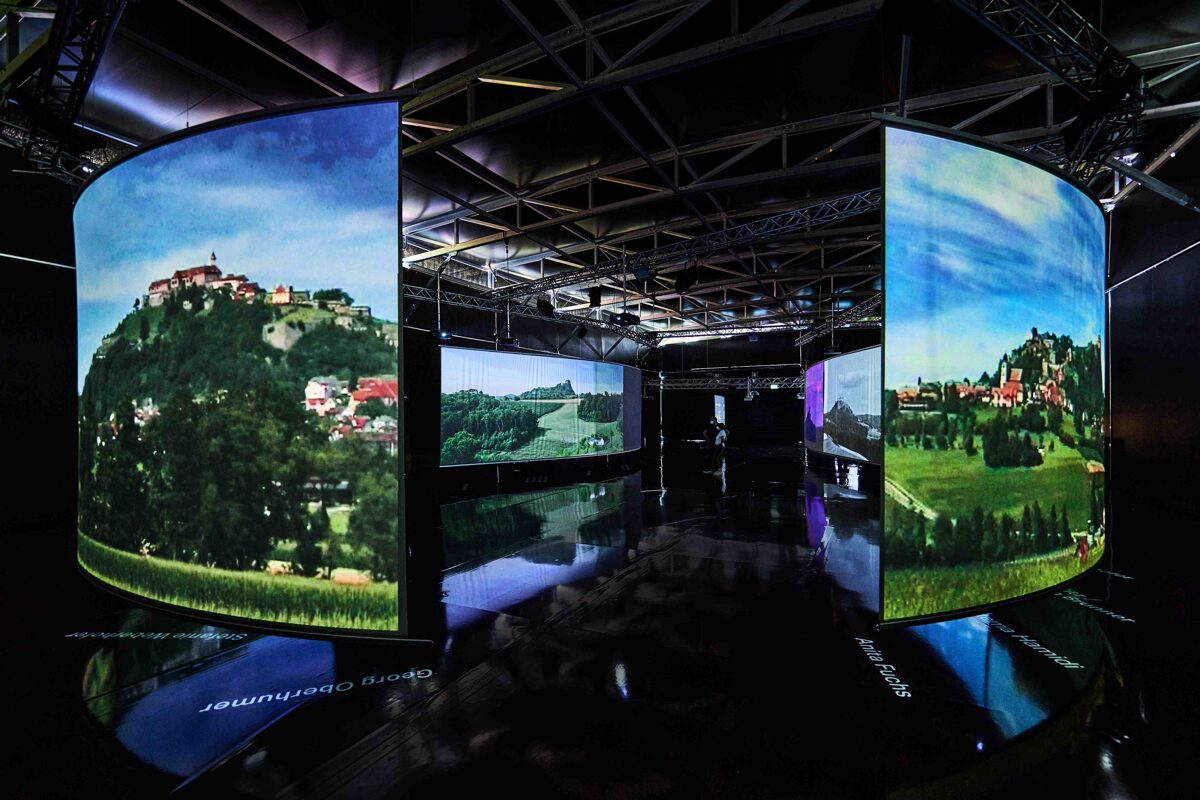 Photo: Christopher Mavrič
ICH BIN VIELE GESICHTER / I AM MANY FACES

Audio-visual installation together with Michael Bachhofer
Commissioned by the Klanglicht Festival in 2018. In cooperation with the Next Liberty Theater.
SYNOPSIS:
Did I really say that?
Peter Rosegger had many faces. He commented, objected, praised and condemned, only to then discard all of the above. He discussed every topic, often more than once, contradicting himself along the way. But who has a homogeneous world view today? No human being always thinks the same way. No human being remains the same forever. For we are all multitudes. You and me, and those people over there, too.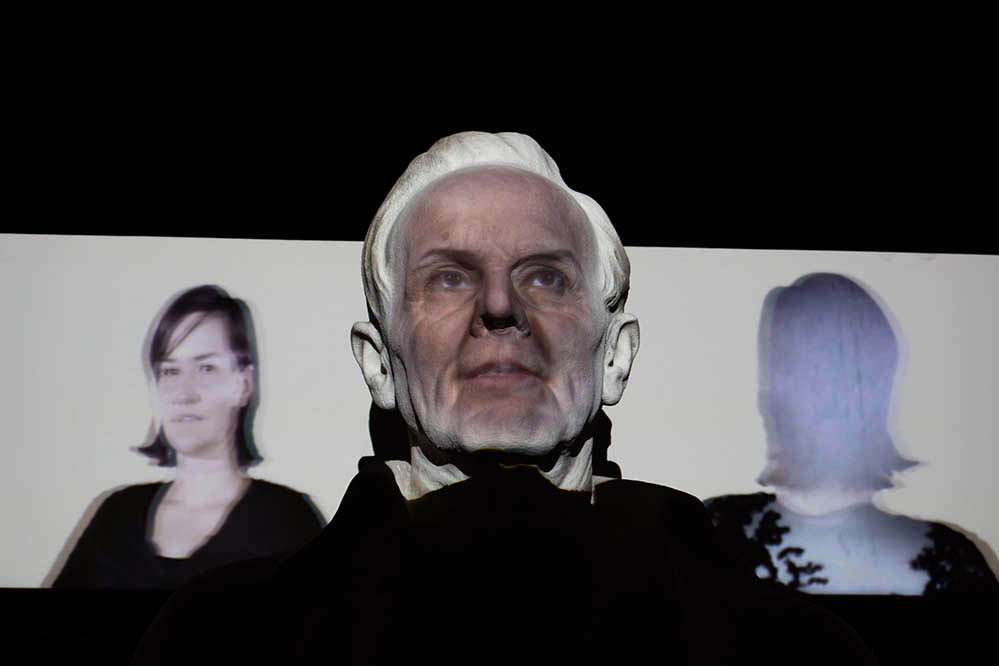 Photo: Michael Bachhofer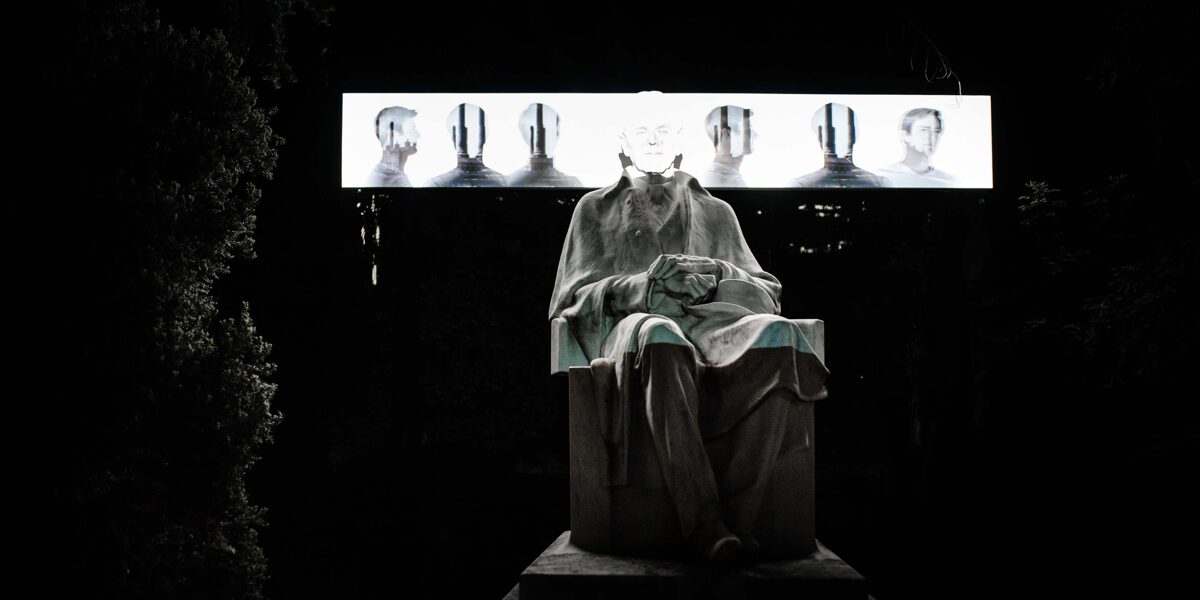 Photo: Alex Koch