THE FUTURE IS PRESENT (Vienna)
Selection of photograhic works presented in the exhibition 'The Future is present', "Rotlicht - Festival für analoge Fotografie" (OpenCave), 24th of November until 1st of December 2023 (all works by Aleksandra Kolodziejczyk and Karl Wratschko)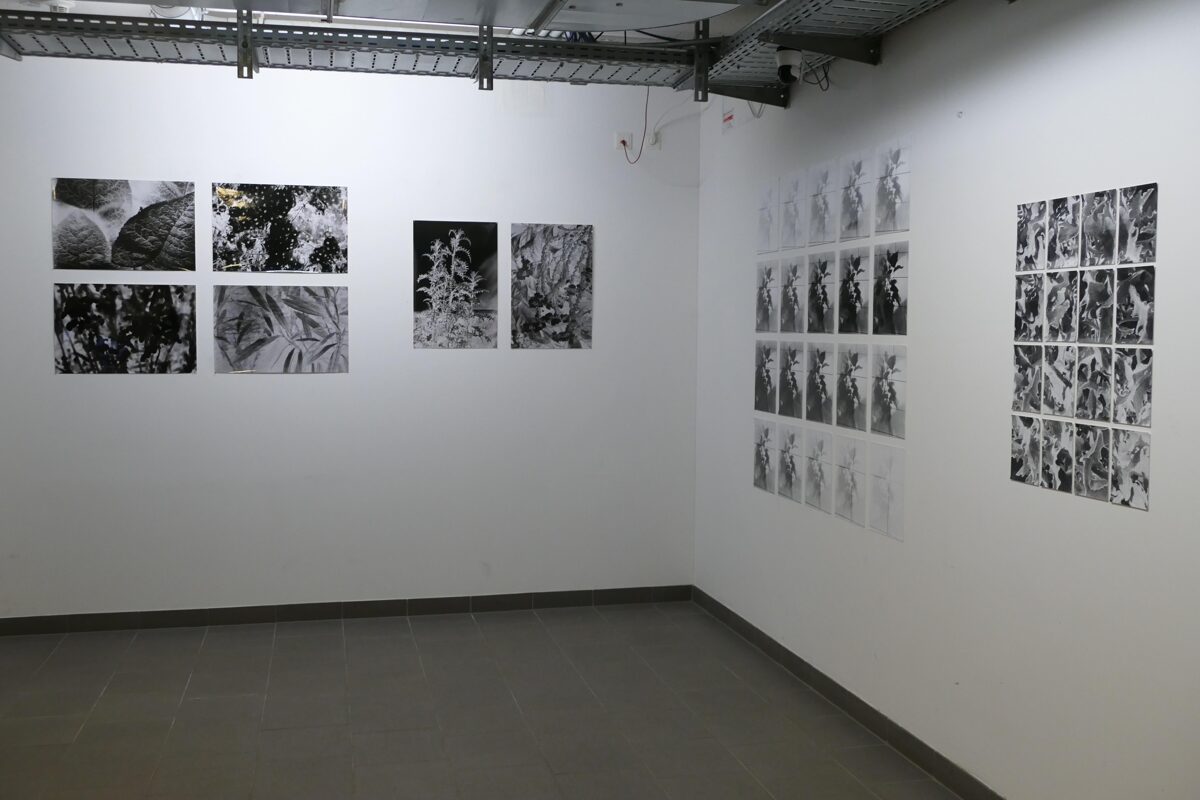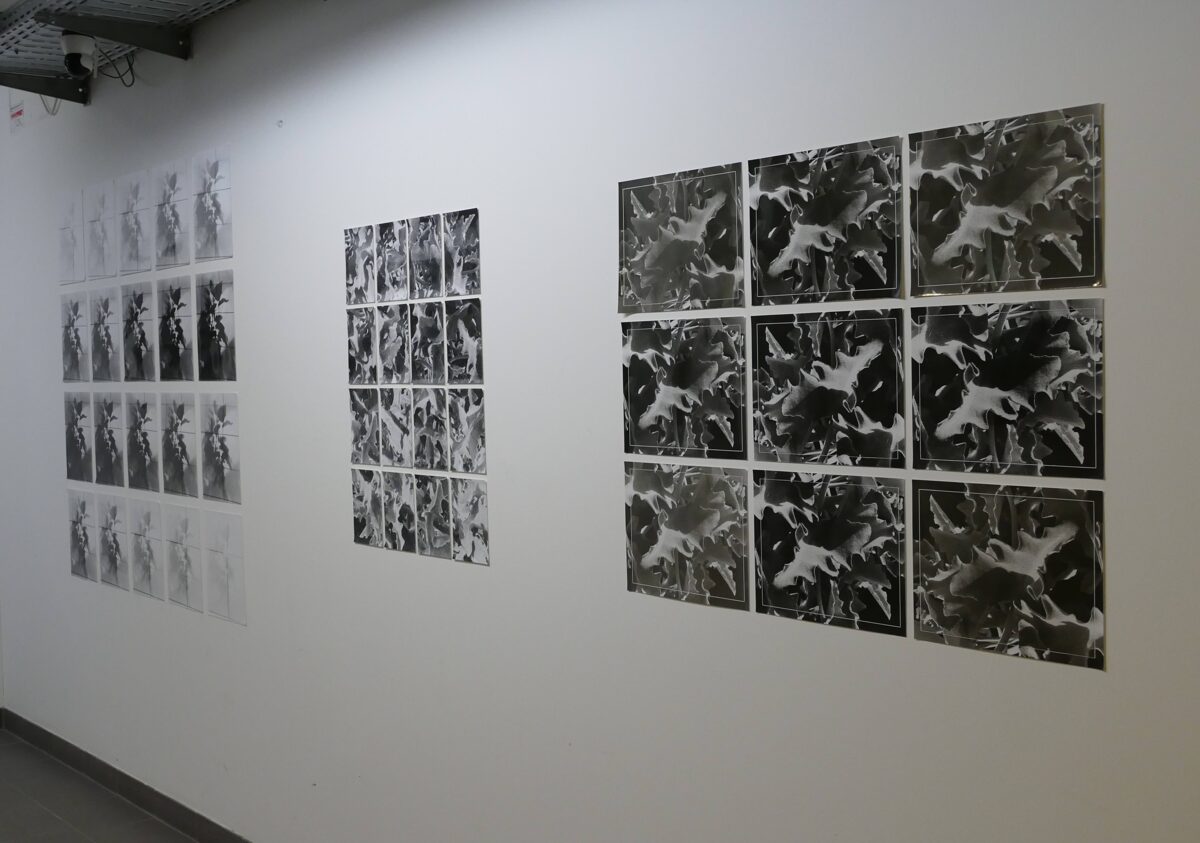 Exhibition photos: Aleksandra Kolodziejczyk

THE FUTURE IS PRESENT (TIRANA)

Selection of photograhic works presented in the exhibition 'The Future is present', Tulla Cultural Center in Tirana, 1st of June until 21st of June 2023 (all works by Aleksandra Kolodziejczyk and Karl Wratschko)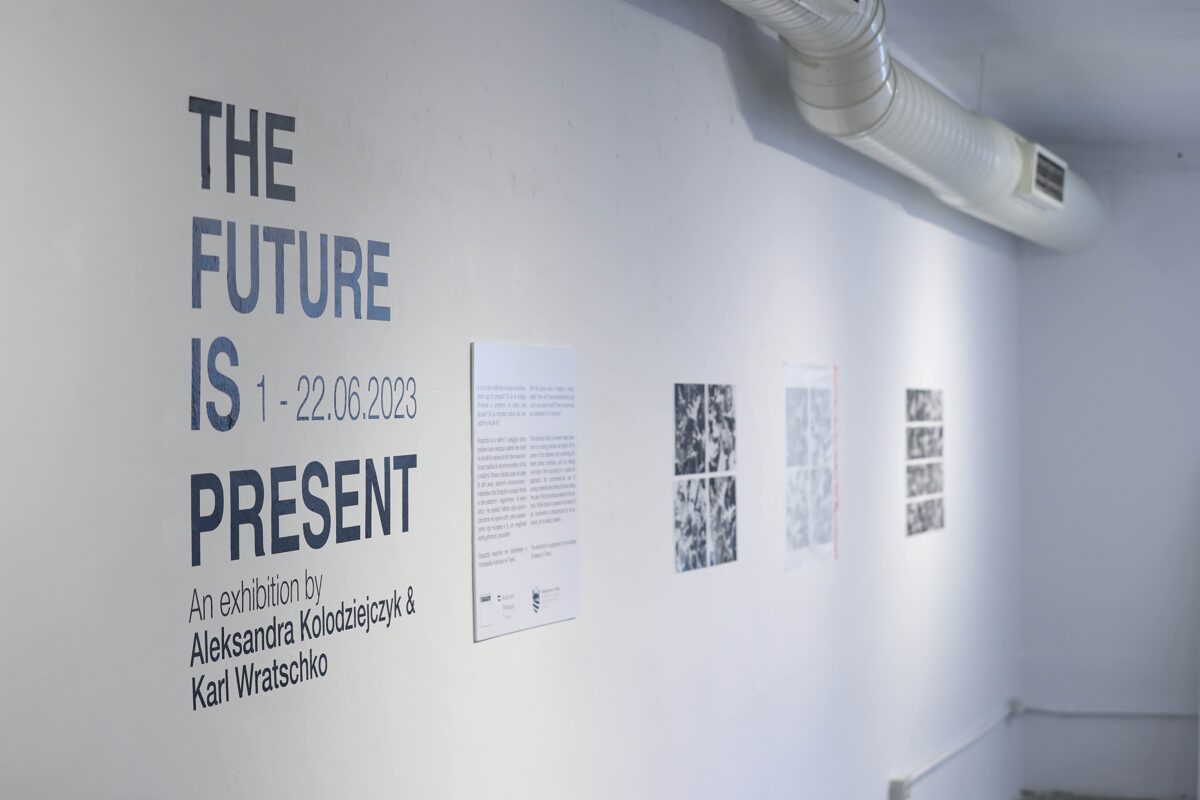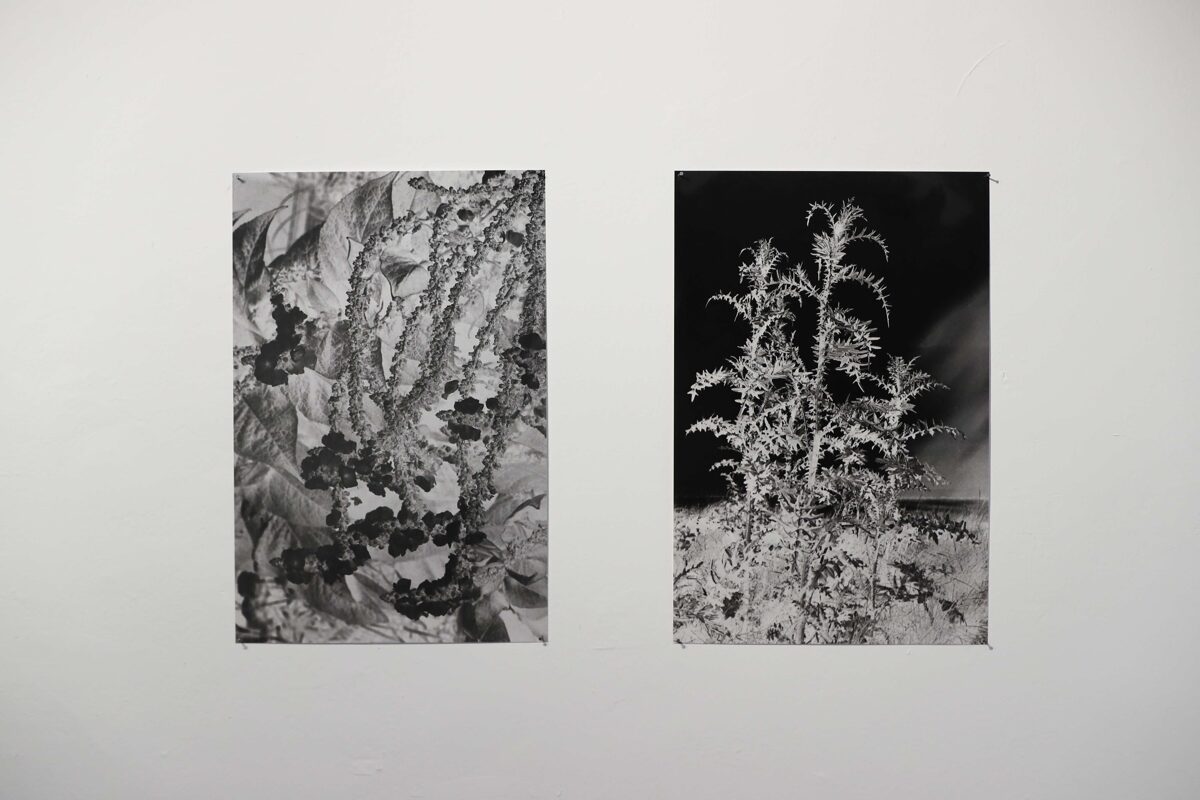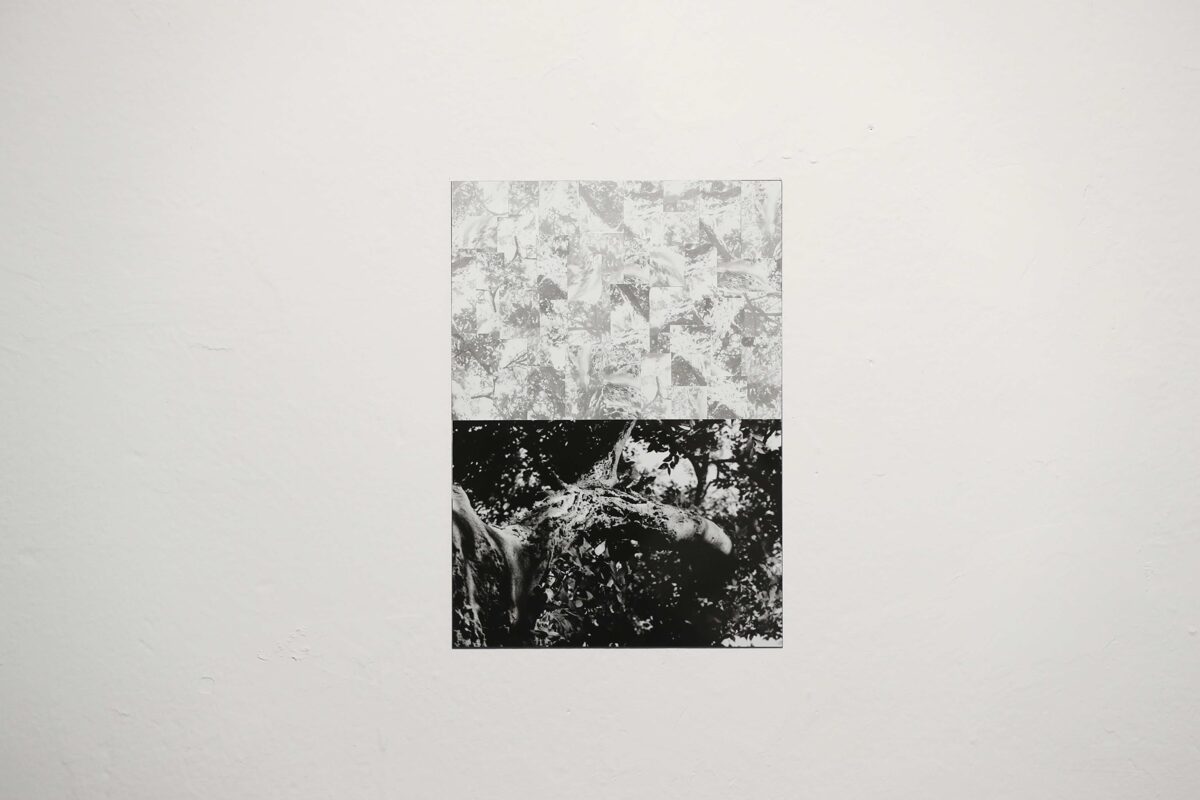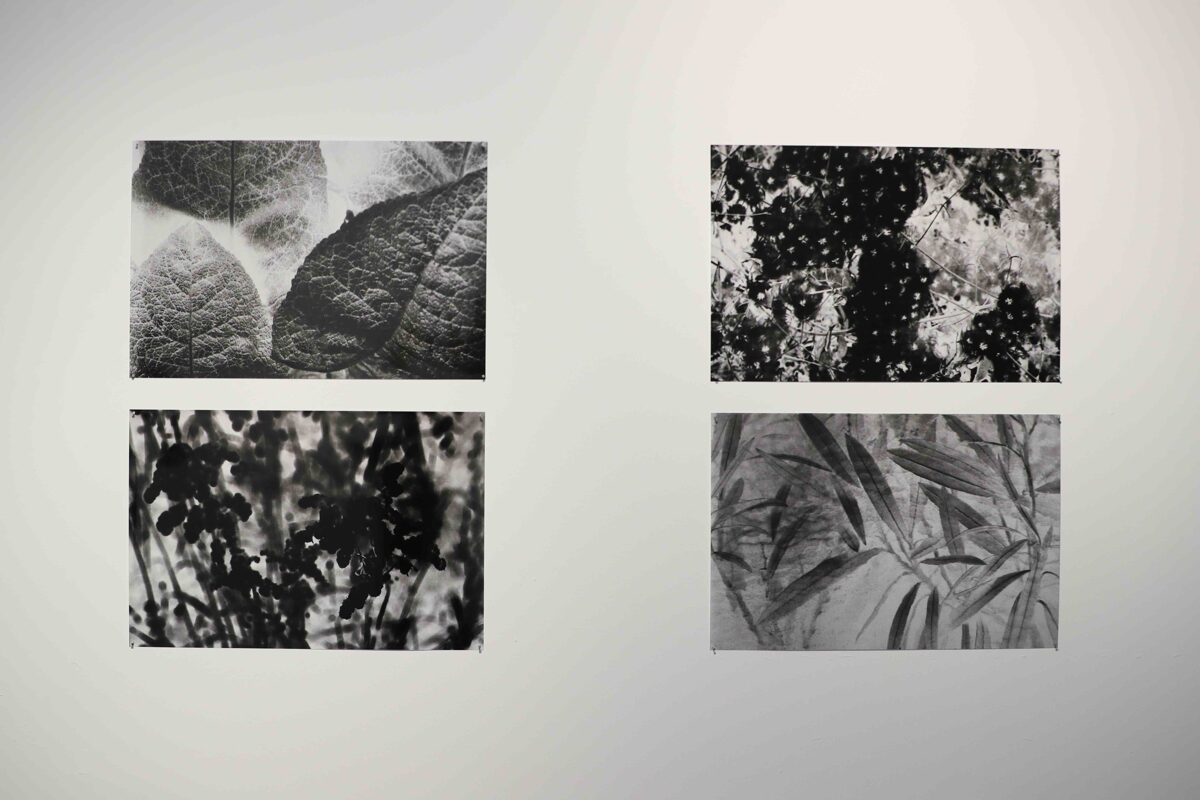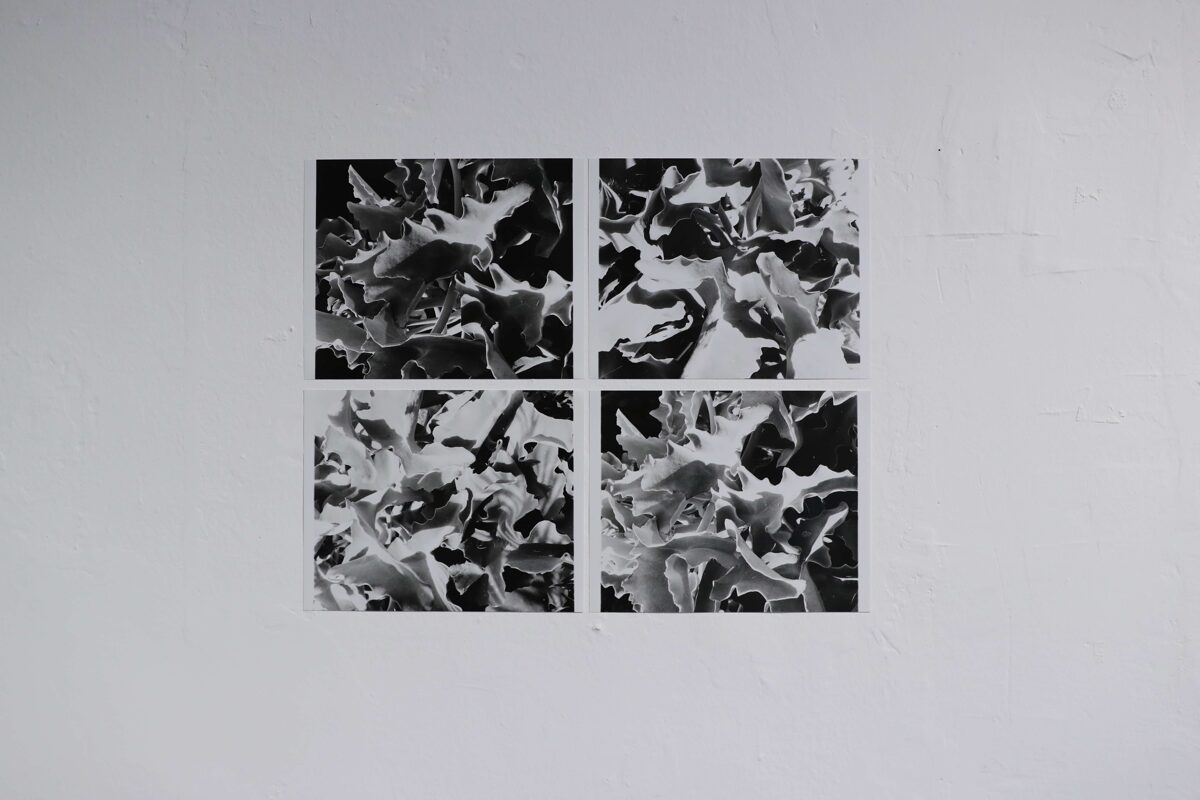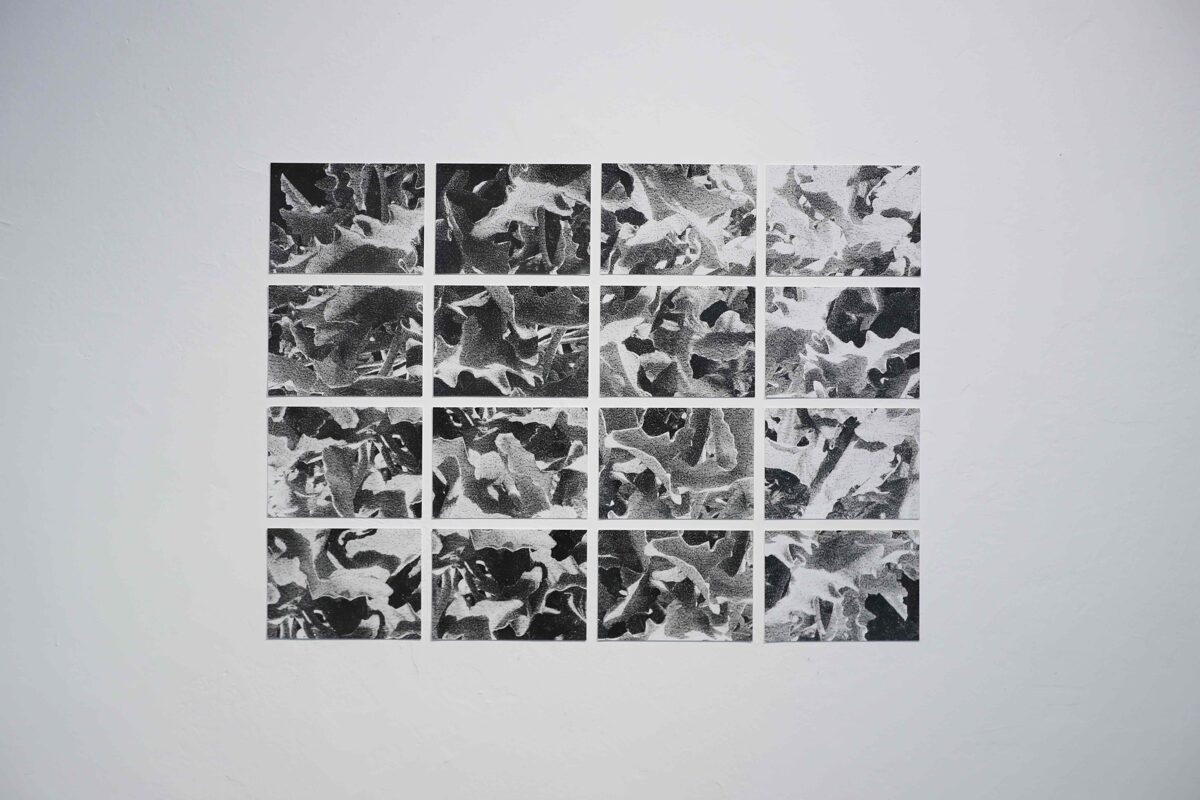 Exhibition photos: Tulla Cultural Center, Tirana
ARCHITECTURE & IMAGINATION
Series of 27 slides, 2022
If you walk through cities, you will always pass construction sites. Attached to construction fences, photorealistic visualizations provide a glimpse into the future design of these lots. Architectural renderings feature detailed depictions of the residential and office buildings under construction, as well as depictions of the people living and working there. A closer look at these visualizations inevitably gives an impression of a young, beautiful, wealthy and strictly separated world according to two genders with clear divisions of roles. In this way, architectural renderings not only become a mirror for the buildings currently being planned, but also inevitably provide information about social norms and values. Do architectural offices not only visualize buildings and districts, but also their ideal of social coexistence? What gaps can be found in their imaginations?

All images shown here were taken in Jerusalem/Israel in summer 2022.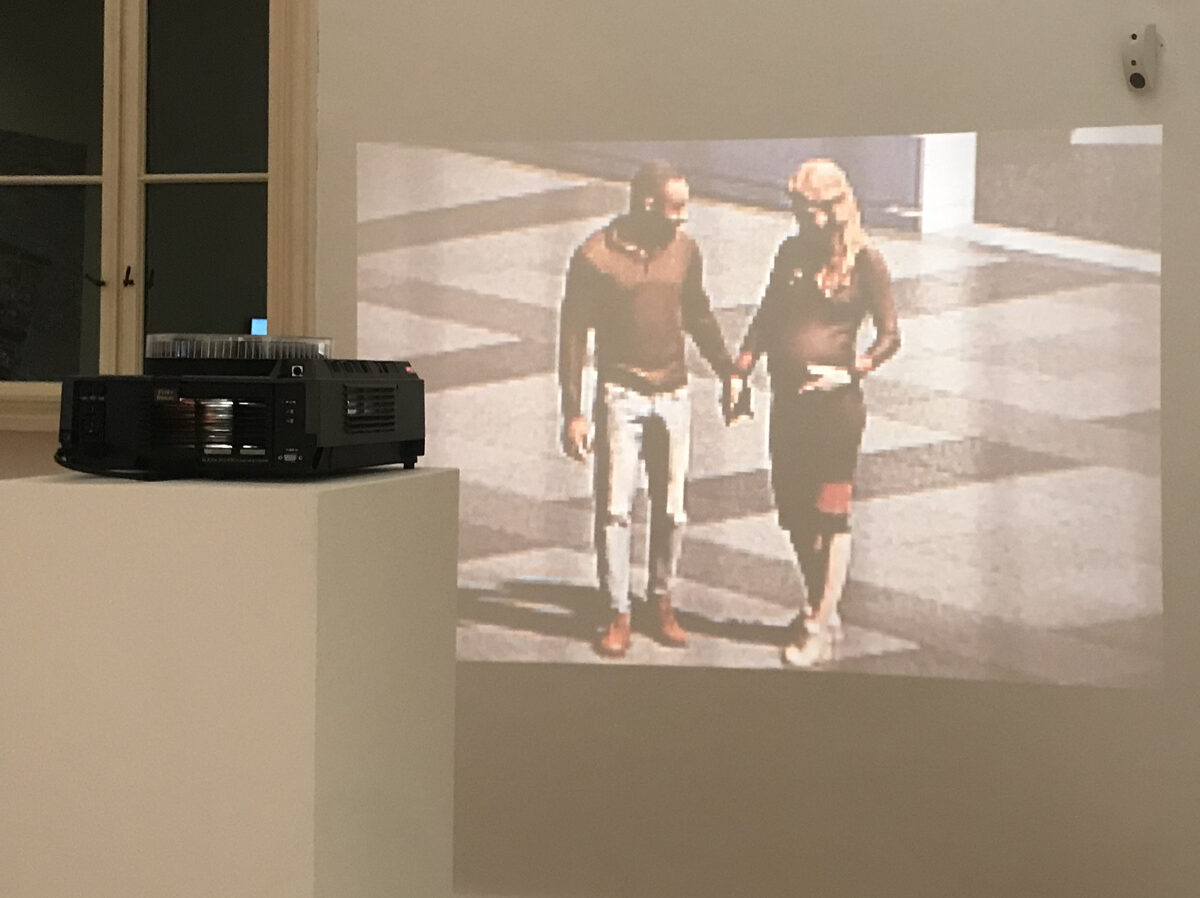 AT THE SHORE

Series of 21 slides presented on a viewing table plus three C-prints. Realised in 2022 together with Aleksandra Kolodziejczyk.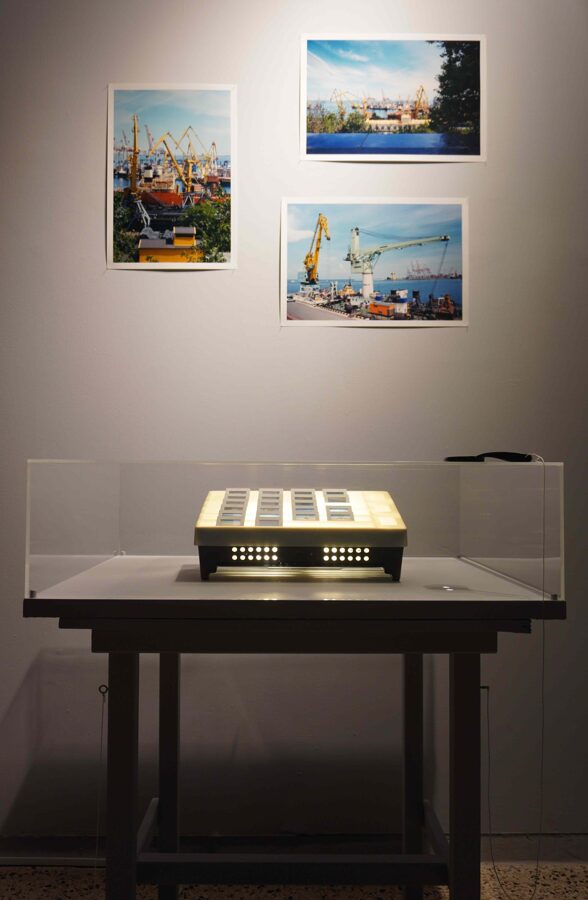 Ausstellungsansicht: Manofim - Festival for Contemporary Art, Jerusalem
SYNTHESIS |

Series of three photos, 108cm x 45cm, gelatin silver print on paper, 2022

The work deals with the fascination of the fusion of, at first glace, opposite things. Is it really that difficult to reconcile opposites, or does the separation mainly happen in our heads?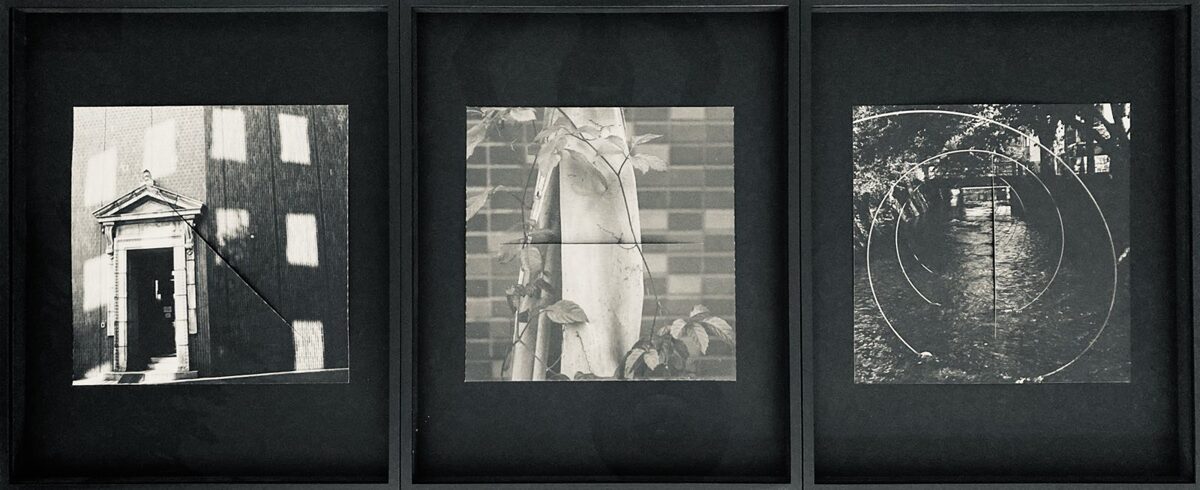 MISSING

Photo-performance together with God's Entertainment

In the framework of the opening of GGGNGM - Guggenheim in Floridsdorf? on September 17, 2020 at Am Spitz in Vienna
SYNOPSIS:
Remembering is inconceivable without the act of fixation. Much is spontaneously inscribed into the individual or collective memory, but some things require the conscious act of fixation. In photography, fixation is a deliberate step taken to record an event that has just been exposed for the future. Without it, we can literally watch forgetting take place.
Countless people and their (hi)stories disappeared in Vienna in the 20th century. The photographic installation MISSING enabled the audience to bear witness to disappearance on the one hand, and remembering on the other.

16 portraits of people from the Floridsdorf district of Vienna who were killed by National Socialists during the Second World War were exposed in advance on large-format photo paper. The images were then developed in front of the audience in a bath and hung in a red-lit room. After a while, the lights in the room were turned on and the audience could watch as the images slowly blackened and eventually (almost) disappeared altogether. To complement the performative photographic work, a book containing the biographies of the 16 portrayed people was exhibited.
Inspired by Ulay's Fototot.

With the support of SHIFT III - Basis Kultur Wien, the Cultural Department of the City of Vienna - MA7, Bezirk Floridsdorf, and DÖW/Memento Wi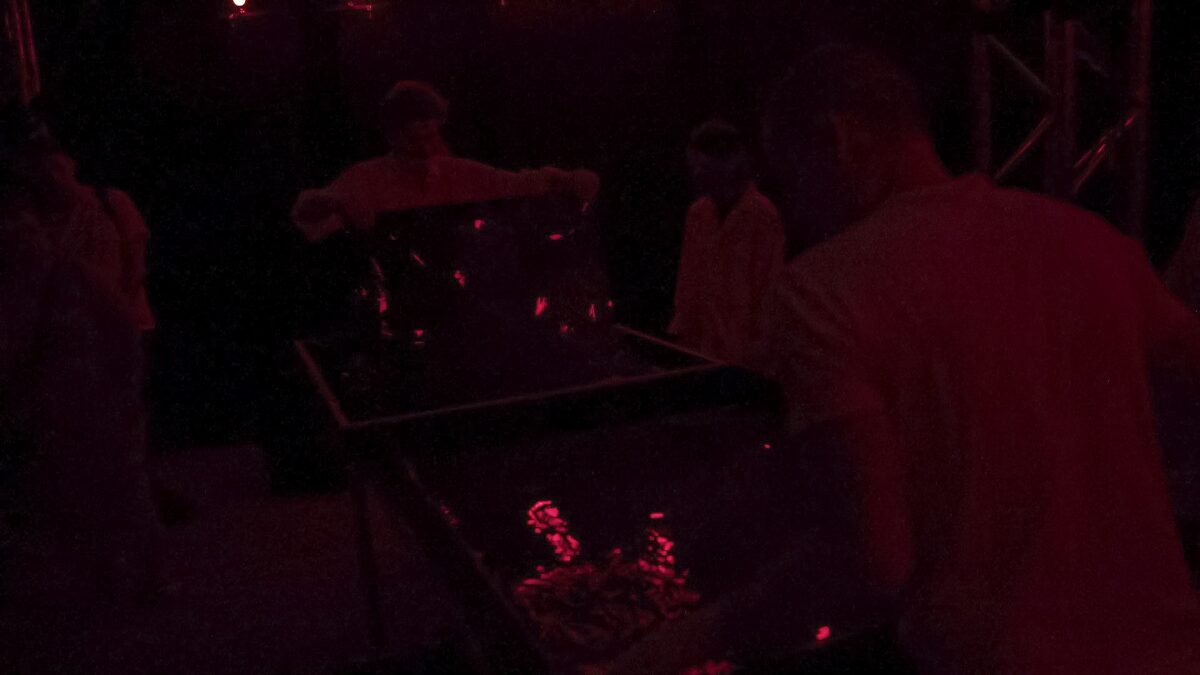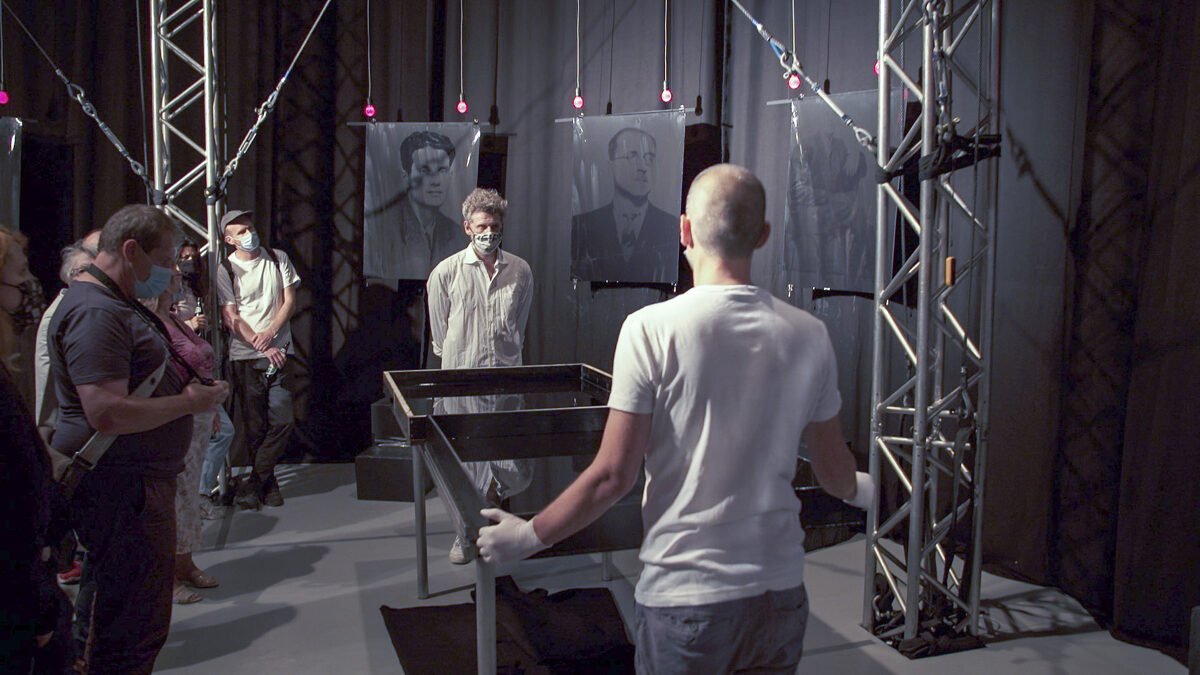 Photos: Andreas .muk. Haider
HYPOTHESIS AND INTERPRETATIONS
Exhibition, on view from April 4, 2020 to April 17, 2020 at the Zeta Art Center & Gallery, Tirana, Albania
The exhibition showed works created during my artist residency in September and October 2018 as well as works influenced by this stay. The artistic works deal with topics of migration and memory.
With the support of the Austrian Embassy in Tirana, T.I.C.A., the Regional Government of Styria - A9 Culture, Europe and Foreign Relations, the European Cultural Foundation, and Compagnia di San Paolo.
I. Prologue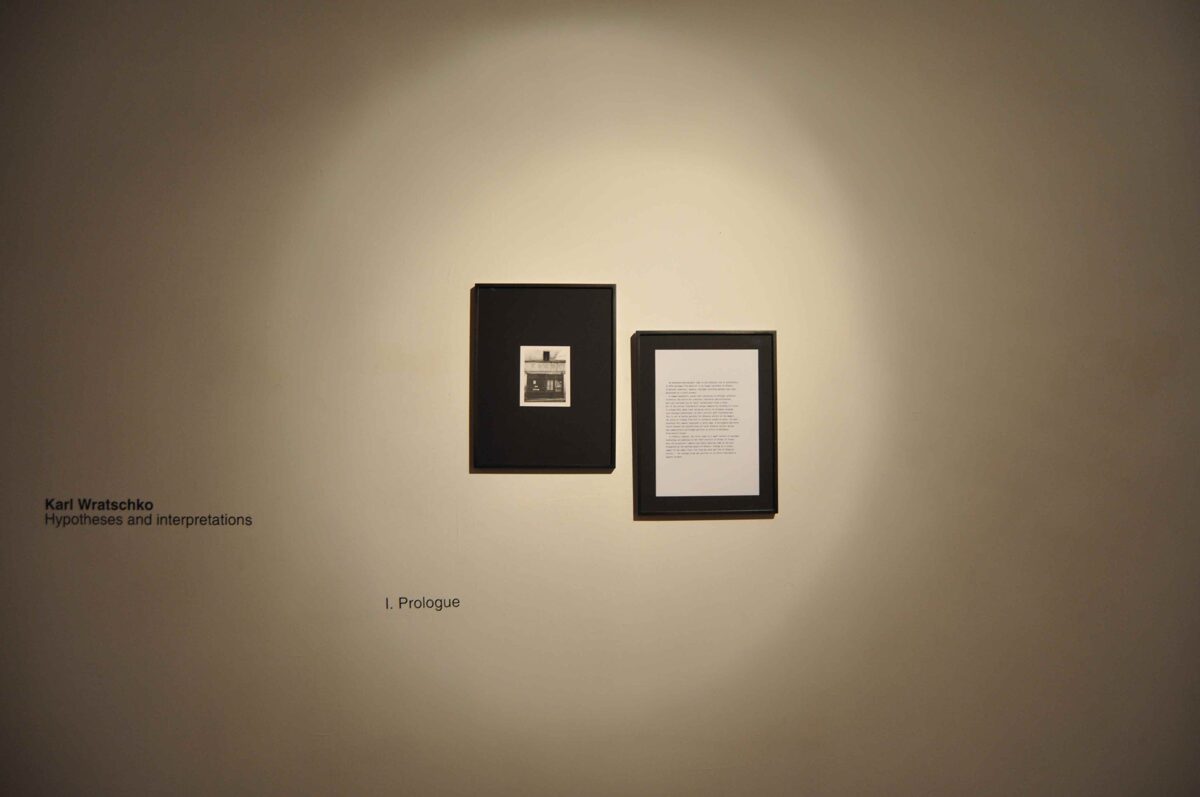 Silver gelatine print + A4-sheet with text
2018
II. mare liberum | mare clausum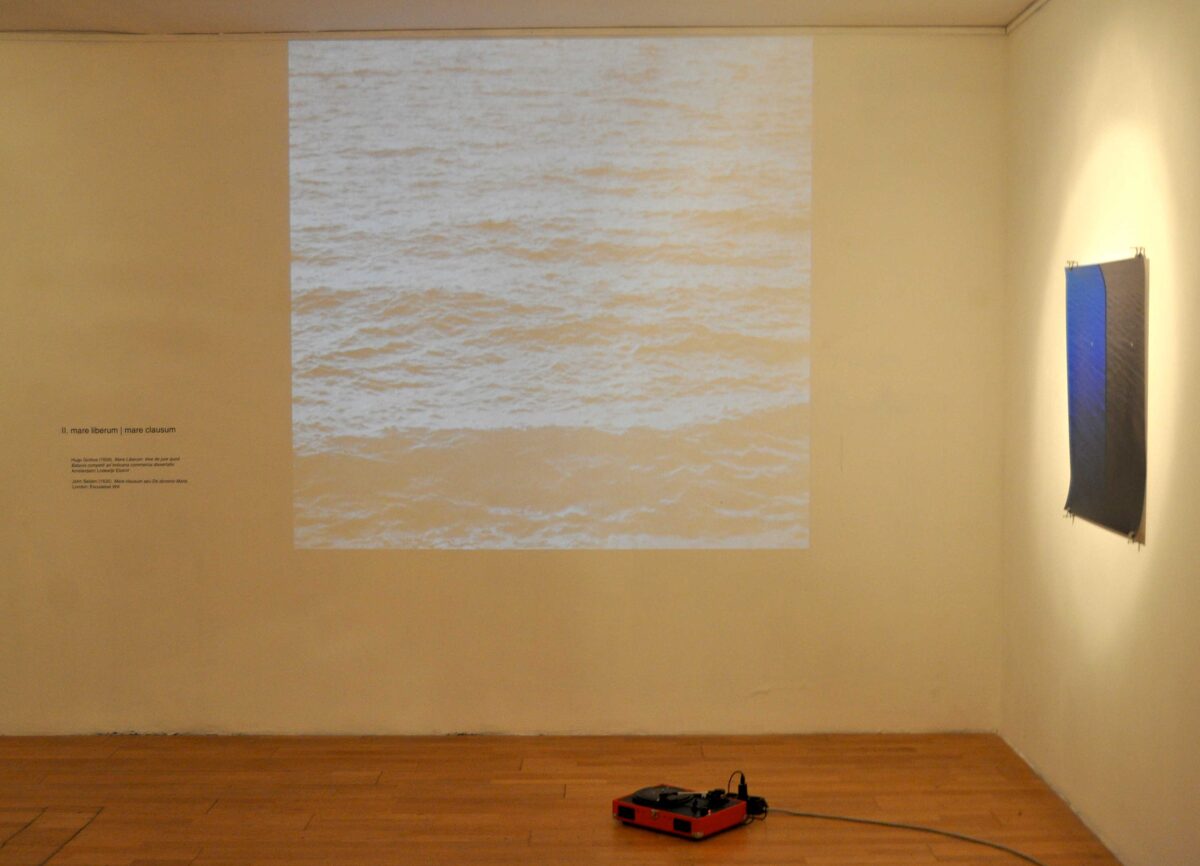 Film: mare liberum | mare clausum
16mm/digital, 2 minutes 40 seconds + Portable record player + 7" with locked groove
2019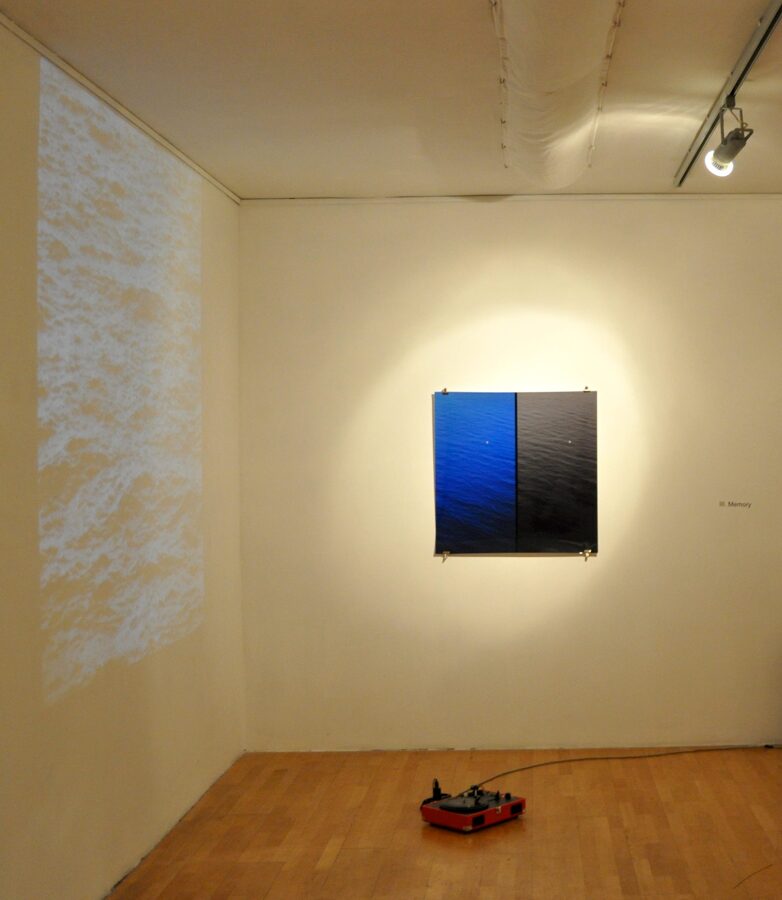 Photo: mare liberum | mare clausum
C-Print, colour/b&w
2019
III. Memory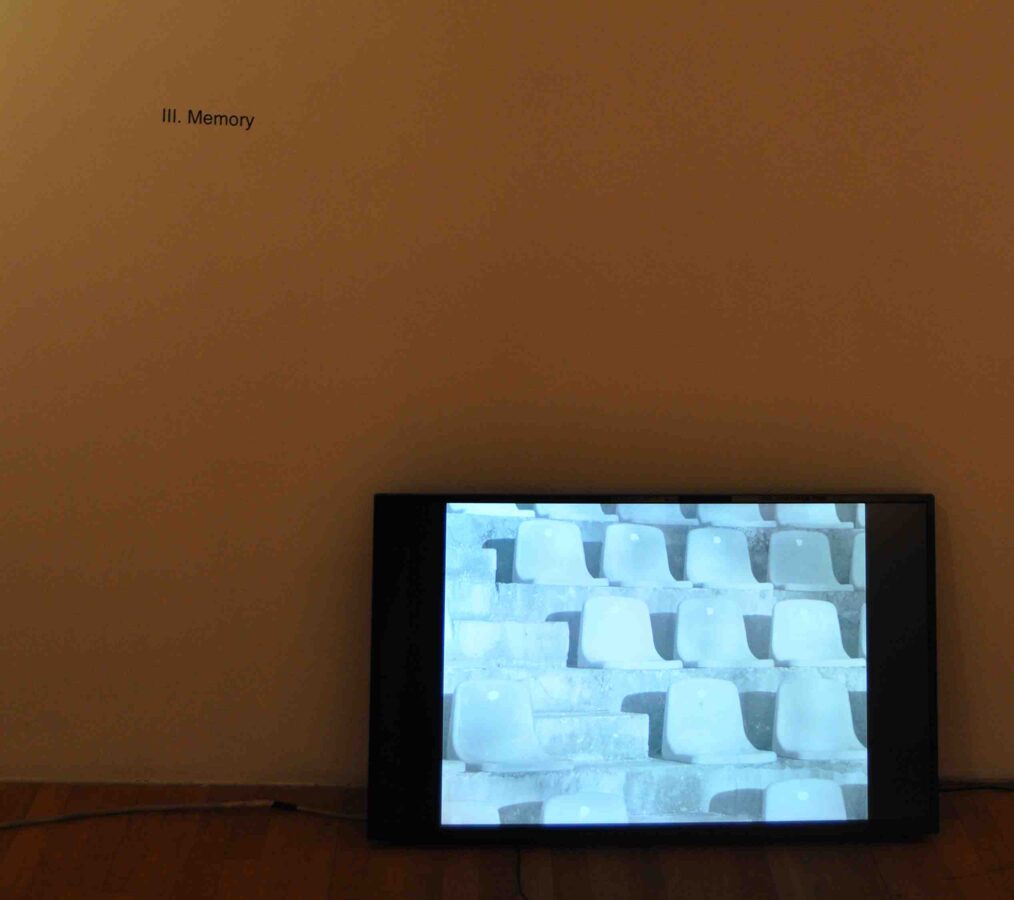 Film: untitled
1x loop on a TV-screen with sound 16mm/digital, 2 minutes 40 seconds
2019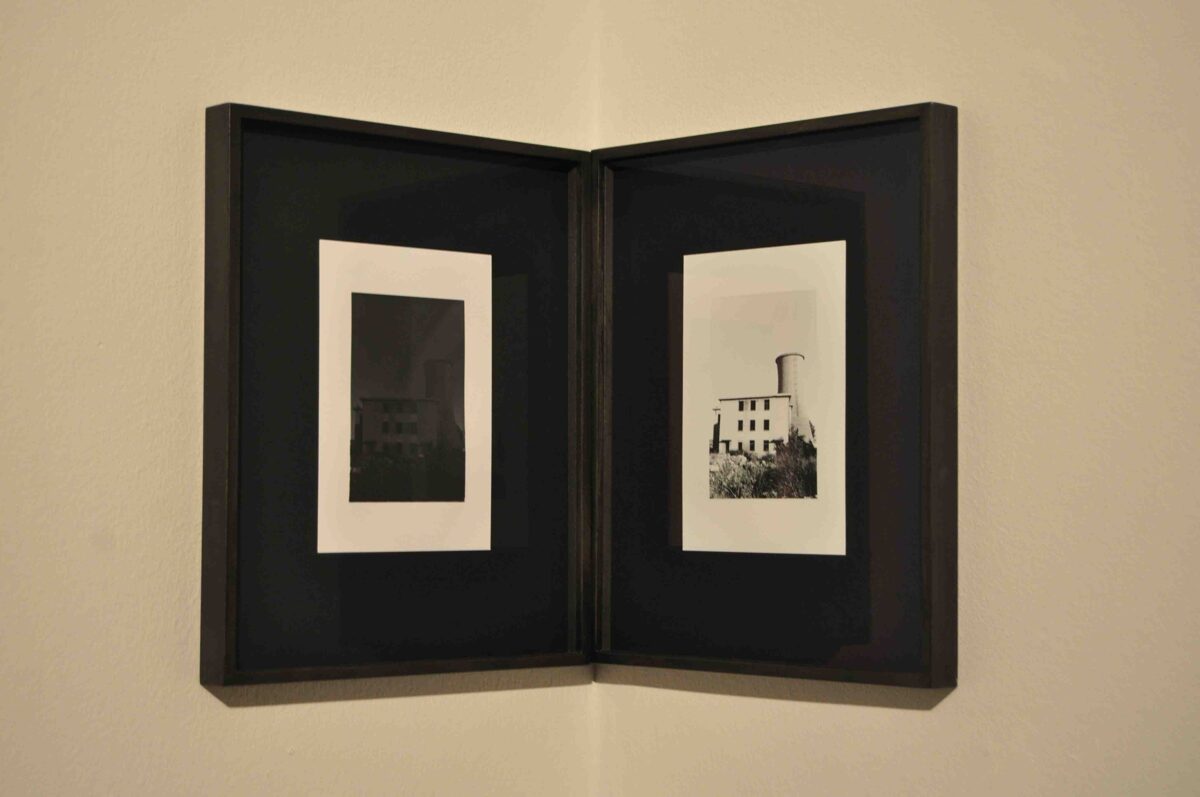 Photo:
∞
2x Silver gelatine prints
2018