ICH BIN VIELE GESICHTER / I AM MANY FACES

Audio-visual installation together with Michael Bachhofer
Commissioned by the Klanglicht Festival in 2018. In cooperation with the Next Liberty Theater.
SYNOPSIS:
Did I really say that?
Peter Rosegger had many faces. He commented, objected, praised and condemned, only to then discard all of the above. He discussed every topic, often more than once, contradicting himself along the way. But who has a homogeneous world view today? No human being always thinks the same way. No human being remains the same forever. For we are all multitudes. You and me, and those people over there, too.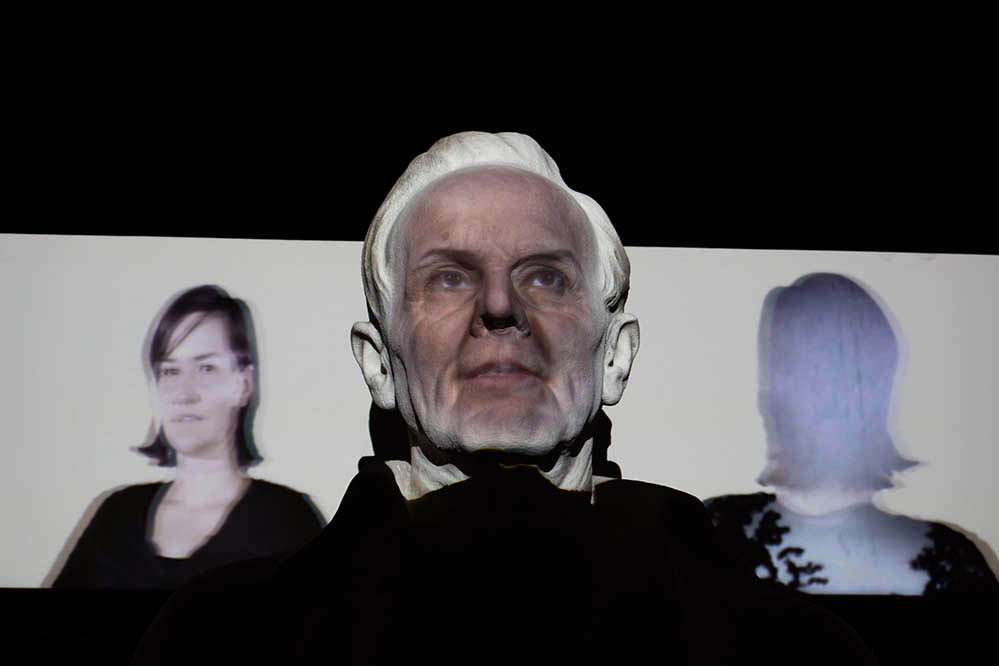 Fotos: Michael Bachhofer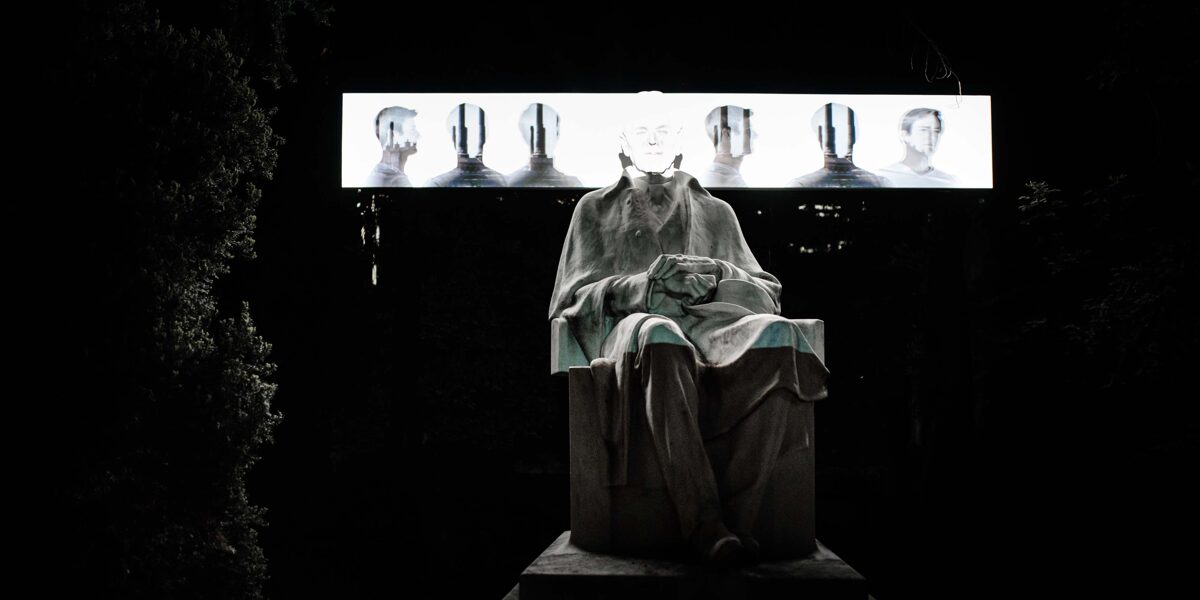 Foto: Alex Koch